It's one of those fixtures homeowners often overlook, but replacing a leaky hose bib can save you thousands of dollars. A hose bib, spigot, or outdoor faucet is a sensitive feature that can only sustain so much abuse before it sprouts leaks.
In this article, we'll tell you why your spigot sprung a leak and what you can do about it. After, we provide a comprehensive review of the top seven hose bib options on the market today.
Comparison Table
Hose Bib FAQs
Before presenting the seven best hose bibs on the market today, we'd like to cover some of the most frequently asked questions about them.
1. What Is a Hose Bib?
A hose bib or spigot is a water faucet affixed to the outside of a home or building. These fixtures are made from metal (or sometimes plastic) and include a twistable handle to turn the water supply on or off. The faucet mouth or opening is threaded. A threaded opening allows for attachments to fit securely onto the fixture. Attachments might include garden hoses or other useful watering devices.
2. Is a Leaky Hose Bib a Big Problem?
Leaking water anywhere around your home is a costly nuisance. All those tiny droplets add up. Not only is the leak wasting water, but it is also wasting money. Each drop of water increases water bills. Given enough time, water droplets can even cause damage to your home's foundation. Do not underestimate the power of a leaky outdoor faucet.
3. Why Is My Hose Bib Leaking?
When inspecting your leaky spigot, first check that all the parts are secured tightly. You might fix the leak by tightening loose parts. Most commonly, an outdoor spigot leaks because it has sustained damage. If it had water in it during a winter freeze, the fixture might have cracked or burst. Cracks might be present even if they aren't visible to the naked eye.
4. How Do I Prevent Hose Bib Damage?
Many people don't realize how important it is to take care of spigots and water lines. Instead, they continuously and frequently replace their outdoor fixtures and mistakenly believe leaks are the spigot's fault. If you replace leaky spigots frequently, follow the steps below to best care for your investment.
Remove All Attachments
Hose bibs are efficient self-regulators with a little help and when given a chance. Take care of your spigot in the winter by removing attachments. Some people leave the garden hose attached to the spigot throughout the winter, but this is not a good idea. Attachments like garden hoses prevent the outdoor faucet from adequately draining which can lead to damage from freezing.

Turn Off Water Supply
After removing the attachments, turn off the water supply to the outdoor spigot and allow the pipe to drain fully. When turning off the water supply, make sure that the spigot handle is turned to the off position.
Drain Pipes
After turning off the water supply, you need to drain the pipes leading to the spigot. If water remains in the pipe, it can freeze and cause damage. To drain the pipe, turn the spigot valve on while the water supply is still cut off. Allow all the water to exit the pipe. Cut the water supply to the spigot for the entire winter.
Clear Bleeding Valve
Once the spigot runs dry, turn it off again. If you have a bleeding valve inside your house, drain it fully.
Use Hose Bib Insulator
For extra protection, buy a protective and insulating cover for the outdoor spigot to use during the cold winter months.
Repeat
Following this procedure every year can prevent damage to the spigot and water pipes. To keep your spigot and pipes in good shape, this process must be repeated every year. Even small amounts of residual water can freeze and cause massive damage.
4. Can I Replace the Fixture Myself?
Replacing a spigot isn't as difficult as many people think it is. You can replace the fixture yourself as long as you are good at following instructions and know how to weave your way around your home's water pipes. Water damage is never a fun thing to experience, so if you aren't comfortable replacing the fixture yourself, call a professional plumber.
5. Which One Should I Buy?
Hose bibs are made with a few different connector options and sizes. Below we summarize some of these options.
Connection Types:
Female Iron Pipe
The female iron pipe or FIP connection has threading on the inside. A male iron pipe connection must be inserted and soldered into an FIP connection for it to fit.
Male Iron Pipe
The male iron pipe connection has threading on the outside, and it links with the FIP at the point of connection to affix the piece.
Sweat
The sweat connection requires soldering and special fitting. It uses a fitting cup at the connection point rather than a male or female connection.
Sizes
As you will see, outdoor spigots come in two primary sizing types: 3/4-inch and 1-inch. These aren't arbitrary measurements related to spigot water flow. Instead, these measurements must match the size of your water pipes. Most water pipes come in these dimensions. Find out the size of your pipes before selecting a replacement spigot.
6. Where Can I Buy Them?
All the spigots we've reviewed are available on Amazon. They offer a great selection with affordable pricing. Other common places to buy a replacement spigot include hardware stores and online retailers of hardware goods. Many people prefer to buy replacement spigots from a brick-and-mortar store so they can feel the quality of the fixture. Pictures can only do so much for certain important parts. When buying a spigot online, clarify whether you can make returns before buying the item.
7. Do They Come with Warranties?
Some hose bibs might come with a limited manufacturer's defect warranty, but many do not. Always check with the seller or retailer of the spigot about warranty terms before completing your purchase. Because of the tendency for spigots to leak due to owner neglect, it is unlikely that many purchasers can sufficiently substantiate warranty claims. They void warranties when a product isn't cared for properly.
How We Reviewed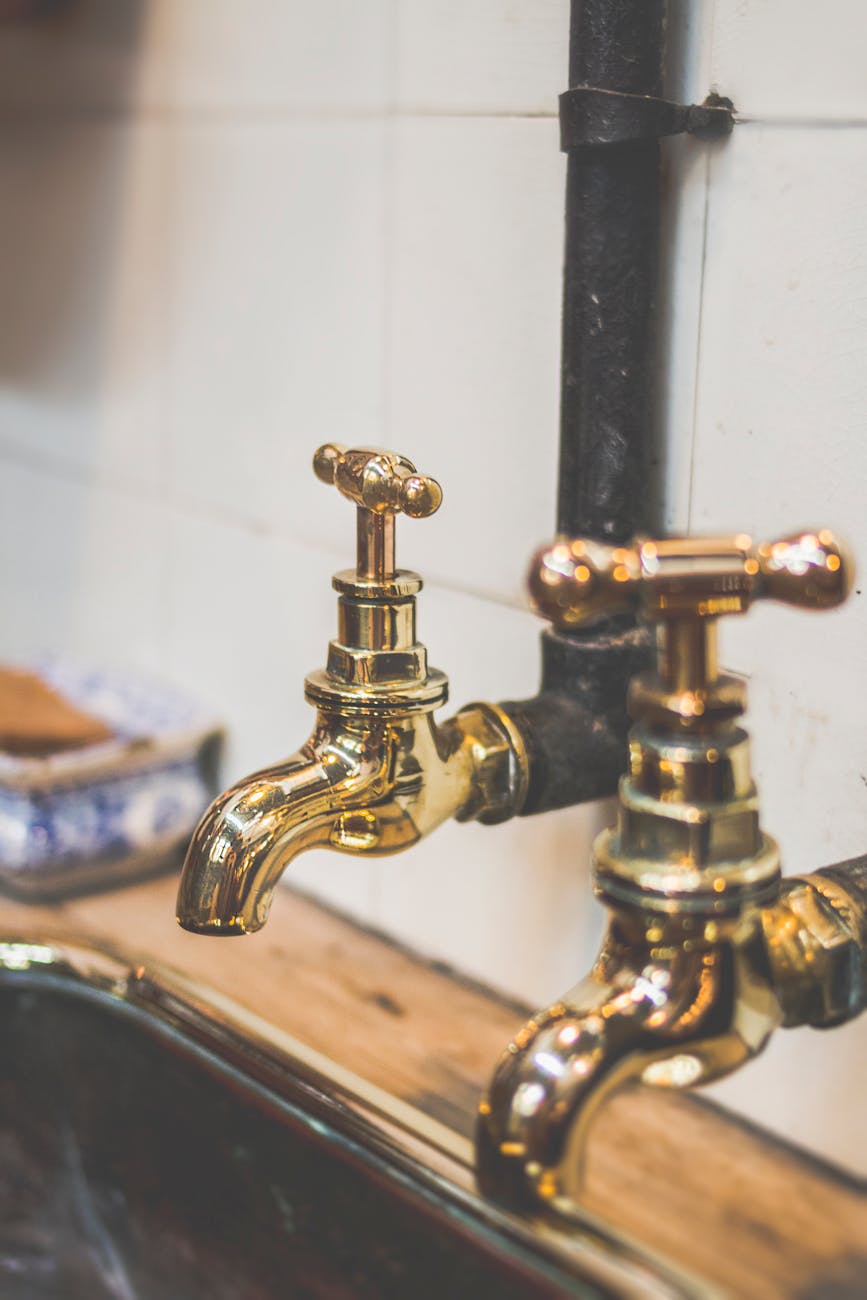 Image Source: Pexels
We've investigated the top seven hose bibs available. To come up with this list, we looked at features, construction material, pros, cons, and price.
Overall Price Range of Hose Bibs and Spigots
Spigots are a relatively inexpensive household part to replace — most of the spigots we've reviewed fall into the $5 to $15 range. These spigots are plain metal with no accouterment. Specialty spigots, including those with ornate designs, carved animal handles, or designer finishes are much more expensive. The most expensive spigot in our review costs around $80.
What We Reviewed
RAINPAL RBS005
American Valve M71HD Heavy Duty
Mueller Industries 103-003 1/2 Inch ST Hose Bib
Mueller/B & K 108-004 Outdoor Hose Lawn Faucet
Brass Big Turtle with Baby Turtle on Back Garden Outdoor Faucet
Mueller Industries 102-353HN 1/2 Inch Spigot
Everflow Supplies 46123-NL Lead-Free No Kink 1/2-Inch MIP-Quarter Turn
RAINPAL RBS005
RAINPAL RBS005 Brass Water Container/Rain Barrel Quarter Turn...
YOU NEED TO HAVE THE ACCESS TO THE INSIDE OF CONTAINER TO INSTALL THE NUT. LIFT TIME WARRANTY AGAINST LEAK, BREAK OR...
Solid Brass Quarter Turn Ball Valve Spigot, Garden Hose Hookup, with Aluminum Alloy Handle.
Universal design for any open lid barrels or containers, fit up to 1/4 inch wall, Need 21 mm or 7/8 inch diameter hole...
Features
The RAINPAL RBS005 Rain Barrel Quarter Turn Spigot has a solid brass body that complies with EPA Lead-Free regulations (less than 0.25% lead). Aluminum alloy makes up the quarter-turn handle. This fixture comes with a universal threading fit. To install the RBS005 spigot properly, you must have access to the inside of the building or structure.
Pros
High-quality brass construction
Easy to install
Universal attachment threading
Cons
The handle is stiff when turning
Installation requires access to the inside
The handle isn't made from brass
Price
The RAINPAL RBS005 is on Amazon.
Where to Buy
American Valve M71HD Heavy Duty
Features
The American Valve M71HD Heavy Duty brass hose bib comes in two sizes: 1/2 inch and 3/4 inch. Both versions come with an easy-to-grip four-pronged, comfort-coated brass handle. This spigot supports the capacity for strong water flow.
Pros
Fits tightly
Brass is sturdy and durable
Easy to install
Functions well
Cons
Doesn't have a 90-degree turnoff
Needs winter protection
Doesn't allow for much flow refinement
Price
The M71HD Heavy Duty by American Valve is on Amazon.
Where to Buy
Mueller Industries 103-003 1/2 Inch ST Hose Bib
Features
The antiqued brass Meuller Industries 103-003 half-inch outdoor spigot meets the NSF lead safety laws. It comes with a neoprene seal and a 3/4-inch hose threading. Adjust water flow with a comfortable two-pronged brass handle.
Pros
Simple installation process
Made from heavy-duty brass
Functions well for outdoor use
Has a nice brass handle
Cons
Threading isn't as deep as expected
There is a lot of text written on the body
Price
The 103-003 half-inch hose bib by Mueller Industries  on Amazon.
Where to Buy
Mueller/B & K 108-004 Outdoor Hose Lawn Faucet
Features
The Mueller/B & K 108-004 Outdoor Hose Lawn Faucet is made from brass and suitable for outdoor use for non-potable water. They coat the easy-to-grip rounded metal handle with a cooling layer of plastic for safe handling in the warmer summer months. This 3/4-inch spigot comes with a neoprene sealing disc.
Pros
Strong spigot
The handle is easy to turn
Installation is quick and painless
Cons
Smaller-than-average spigot
Lead content over 0.25%
Advertised for indoor and outdoor use but contains an unsafe lead amount
Price
Amazon sells the 108-004 by Mueller/B & K.
Where to Buy
Brass Big Turtle with Baby Turtle on Back Garden Outdoor Faucet
Features
The decorative Brass Big Truth with Baby Turtle on Back Garden Outdoor Faucet has an "ancient verdigris polished finish." The spigot has a standard half-inch water pipe and measures five inches.
Pros
Unique spigot design
Brass construction is strong
Standard pipe measurements
Turtle handle is easy to move
Cons
Expensive spigot
Mouth threading is shallow
Not suitable for all users
Price
The Brass Big Truth with Baby Turtle on Back Garden Outdoor Faucet is on Amazon.
Where to Buy
Mueller Industries 102-353HN 1/2-Inch Hose Bibb
Features
The Mueller Industries 102-342HN is made from solid brass with a chrome-plated brass ball and Teflon seals. The short two-lipped quarter-turn handle allows for the easy adjustment of water pressure. It has a universal male thread. This spigot is approved for outdoor use and is IAPMO-ANSI/NSF-61 lead-free approved.
Pros
Stable and strong faucet design
Universal fittings
Water shutoff is fast and easy with one hand
Cons
Small fixture size
The mouth of the hose bib seems small
Water flow is restricted
Price
The Mueller Industries 102-342HN is sold on Amazon.
Where to Buy
Everflow Supplies 46123-NL Lead-Free No Kink 1/2-Inch MIP-Quarter Turn Hose Bibb
Midline Valve 68345 No Kink Multi-Turn Sillcock Hose Bibb 1/2 in. MIP...
DUAL FUNCTION: Hose Bib Can Work either as a Direct Outdoor Faucet, or as a Hose Connector for Gardening, Furniture...
SUPERIOR QUALITY: Heavy Duty Cast Brass Construction; Corrosion Resistant; Dezincification Resistant; Lead Free
Easy to Assemble; Connects with 1/2 in. MIP Inlet Pipe and a 3/4 in. MHT Outlet; Max Pressure 125 PSI, Max Temperature...
Features
The Everflow Supplies 46123-NL quarter-turn hose bibb is fashioned from brass with a chrome-plated brass ball. It comes with a 1/2-inch MIP end and 3/4-inch male hose threading. The spigot is lead-free as approved by the UPC and NSF. UPC has declared the product to meet the NSF 61-G. They make the handle from a small two-pronged black metal for comfort and precision when adjusting the flow of water.
Pros
Versatile hose bib with sweat and MIP connection
It's confirmed lead-free
Smooth water flow
Easy-to-use handle design
Sturdy brass material
Cons
Small handle design
Still might contain traces of lead
Price
Amazon sells the Everflow Supplies 46123-NL on Amazon.
Where to Buy
The Verdict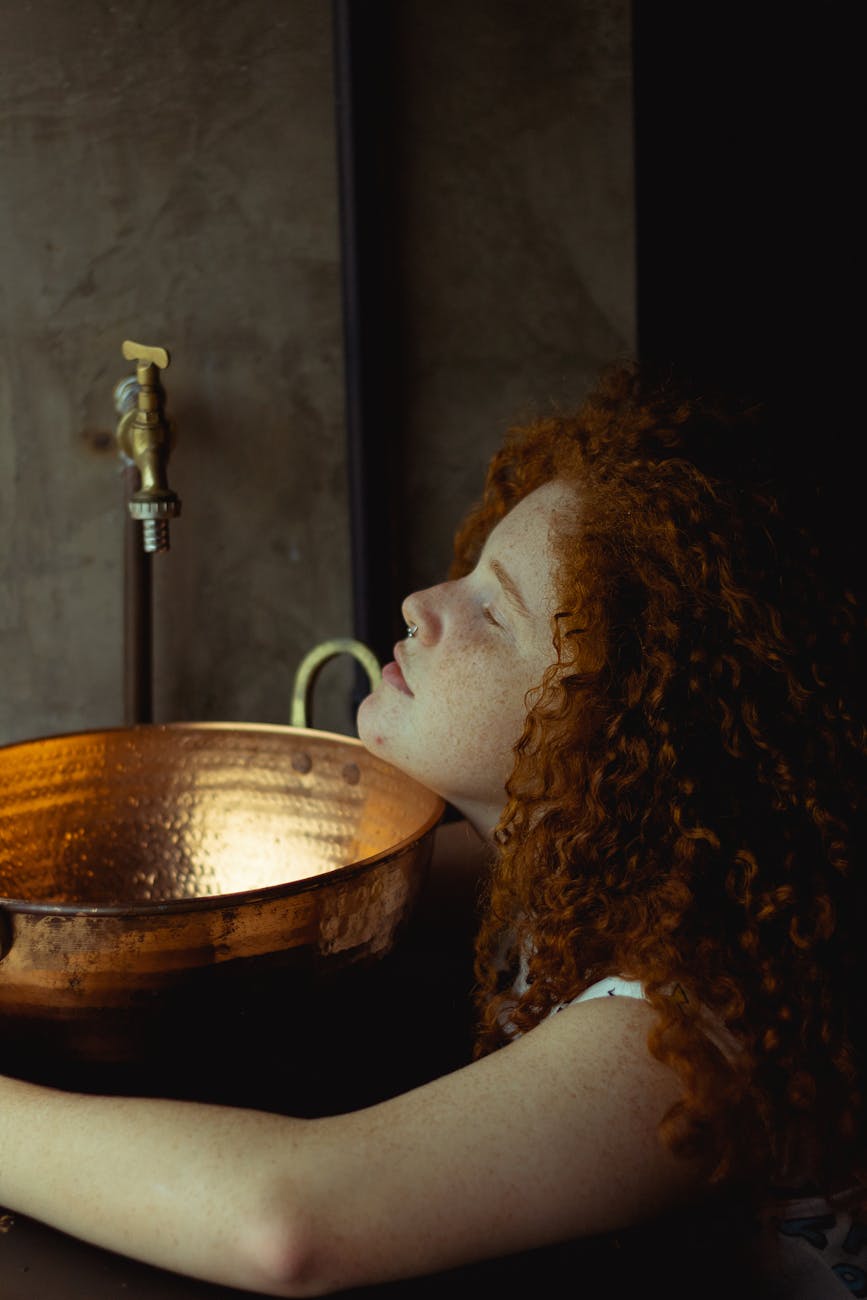 Image Source: Pexels
All the hose bibs on this list serve their purpose well. When selecting the best hose bib for your needs, consider the overall size, appearance, ease of installation, construction materials, and the handle size. Each of these elements will play a role in how well the replacement spigot will work for you.
Of all the hose bibs we've reviewed today, we find the Everflow Supplies 46123-NL brass with a chrome-plated brass ball the best overall choice on the market today. This spigot is made of top-quality materials, and it provides a smooth and powerful flow of water. We love that the handle is easy to use and that it comes with both sweat and MIP connection options. For the price, the 46123-NL is the best value.
Featured Image Source: Pixabay.com
Last update on 2021-09-18 at 01:41 / Affiliate links / Images from Amazon Product Advertising API